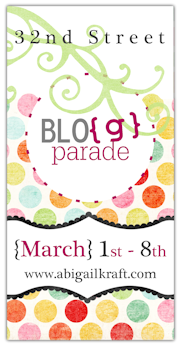 ]
I am joining in on this wonderful blog party in meeting other people! Just click the picture above to join in. There are some fantabulous giveaways....and if you have been following my blog for a minute you know that i have a jewelry business of unique custom hand stamped jewelry.
If you click the link below you can see where my jewelry is at...
Make sure you go to the Rear Window blog and link up that your playing and then answer the questions she has posted!
Leave me a comment and let me know your linked up over there and playing! I may just draw a prize here for a random new girlfriend, can't wait to meet you!
What's your favorite time of the day, and why?
I have so many moments of the day that I enjoy, however I think one of my favorite times of the day is when my hubby is @ home. I love that man so much, and enjoy snuggling, watching reality tv, dreaming of the future, honestly anything!
2. If health wasn't an issue, what food could you live off of?
I am a food junky. Really i love food! However there are a few things that i just love to indulge in.... can i pick 3 ??? Well it's my blog so yes i'm going to!
One being coffee.... especially a white chocolate mocha with carmel sauce added in.... oh yummy! I also heart anything chocolate... and you will always know with me my top choice in restaurants is always mexican!
If you could have one wish granted (besides wishing for more wishes), what would it be?
People.Chairs.Carpet. Ha seriously that is my wish. Notice i didn't put a space so it's all one wish...eh ? No really. My husband and i are in the middle of planting/starting a new church and well.... we want PEOPLE! Their lives to be changed. We need chairs oh and some carpet! So if any of you have like say $9,000 grand laying around let me know!
4. What's one thing that you get teased about a lot?
Well I guess it's confession time.... I get teased for playing my kids DS and LIKING it. Really the only game i like is Mario...sigh. My hubby is always teasing me about it!
5. If you could choose one movie, book, or TV show to spend your life in, which would you pick? What type of character would you be?
I would have to say the bible. I know cheesy right but seriously it's an instruction manuel for life, what else do you really need ?
6. If you could have one talent that you don't already have, what would it be?
7.If money were no object, where would you go on vacation?
Anywhere warm and tropical!
8. If you were an awesome singer, which genre would you sing?
I would not change what I already sing. Praise & Worship Music.
9. If you could have a $10,000 shopping spree to one store, what would it be?
Target! For sure oh wait maybe White House Black Market!
10. If you could live in any point in time, when would it be?
11. If every outfit in your wardrobe had to be one color, what would it be? Black.
12. If you were one of the seven dwarves, which one would you be?
(Doc, Grumpy, Sneezy, Sleepy, Bashful, Happy, or Dopey)
13. What's the last album you listened to?
My Playlist on I tunes for bed time.
14. What's something we'd be surprised to know about you?
I heart watching the bachelor!!! Yikes so embarrassing to admit!